Back Stabbers

Blake Academy for the Undead: Prequel
High school bites, and then you die.
When Gwen Donovan's mom tries to pressure her into accepting a scholarship to Blake Academy, she refuses. Not interested in an elite boarding school, she chooses to stay in public school and finish with her best friends, Jade and Aubrey.
During a party on Dead Man's Bluff, the trio fights as Jade and Aubrey discover Gwen's Blake Academy acceptance packet and jump to conclusions. When she slips over the edge, everyone assumes Gwen fell to her death in a gruesome accident.
Imagine her surprise when a brooding, sarcastic football player from Blake Academy who was at the party pulls her undead body from the river. Now she has no choice: she must attend Blake Academy for the Undead. If she doesn't learn to control her bloodlust, her friends and family will never be safe around her again. 
Back Stabbers is the heart-pounding first installment in an enthralling new young adult paranormal academy series perfect for fans of L. J. Smith's The Vampire Diaries series, the CW's Legacies, and Pretty Little Liars. 
Follow Gwen into the depths of Blake Academy as she wrestles with her dark impulses and struggles to discern who the real monsters are.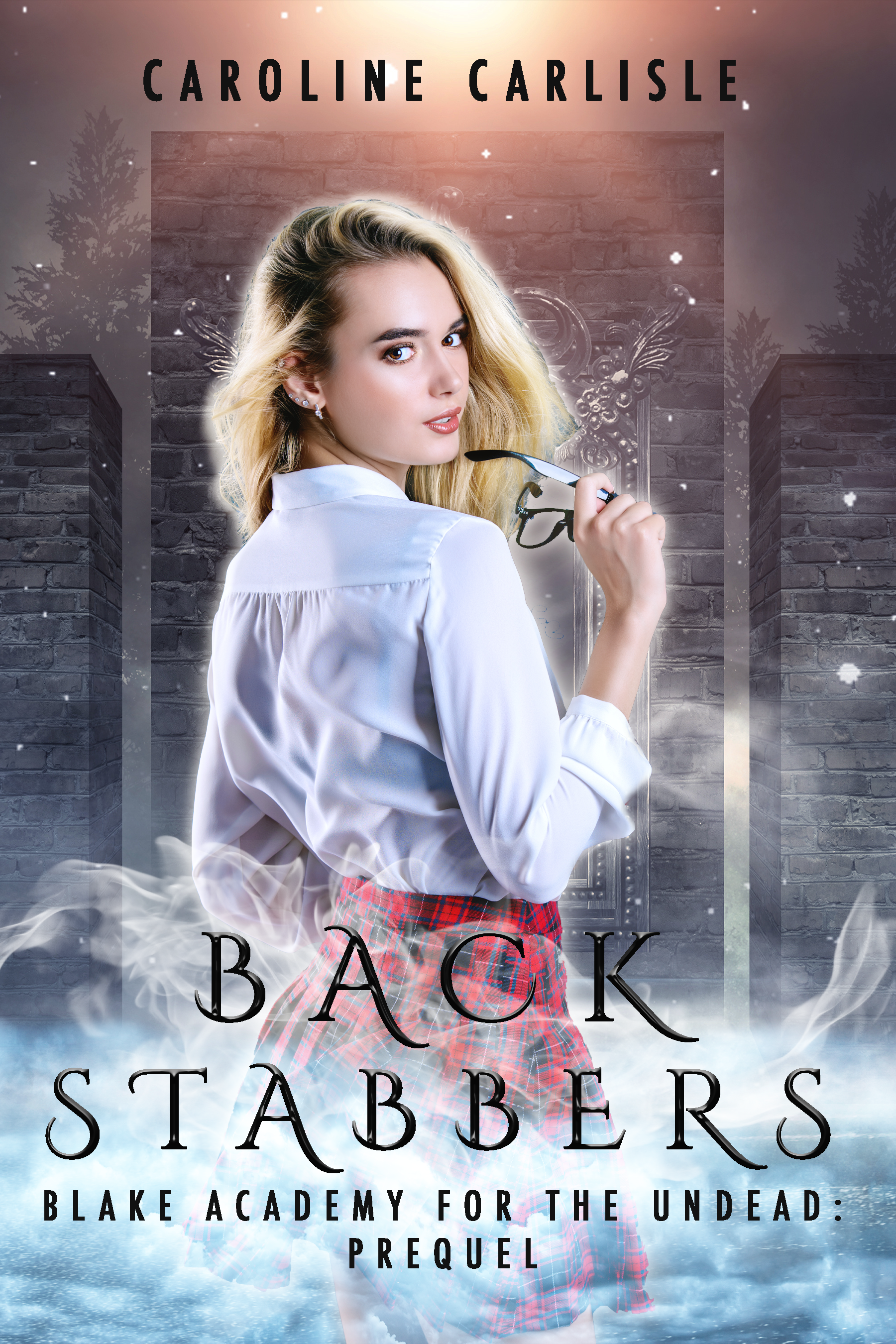 Coming Soon
Subscribe to Caroline's newsletter for teasers, advance reader opportunities, release announcements, and more!
About Blake Academy for the Undead
With backstabbing friends, who needs bloodsucking enemies? Unfortunately, Gwen has both, and there's no one she can trust at Blake Academy for the Undead.
Blake Academy for the Undead Series